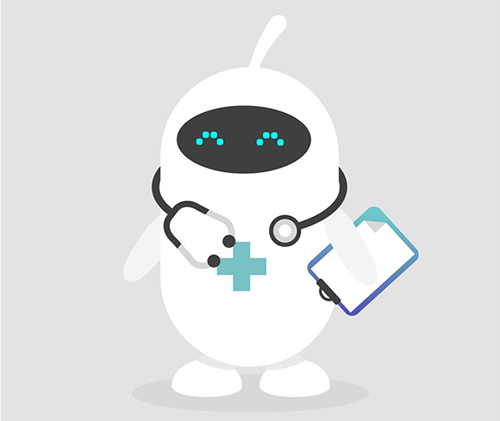 Any surgical procedure is costly. With the expansion of robotic technology and its use in orthopedic surgery, many patients would like to know if robotic surgery is more expensive.
Typically, robotic technology is used with minimally invasive surgical procedures like hip or knee replacements. Robotic-assisted surgery allows the surgeon to perform complex procedures with more precision and control. One example of this in the orthopedic arena is robotic-arm assisted reconstructive surgery of the hip.
Robotic-assisted surgery usually has a slightly longer procedure time and a higher initial monetary cost. However, in evaluating the cost benefit, there are several other facets to the question that must be considered before we arrive at the answer.
Less Post-Operative Care
Robotic surgery targets only the disease-affected areas of the bone. This leaves healthy bone and tissues untouched. Therefore, less post-operative care results in lower costs for the patient. For example, with robotic hip replacement, patients experience greater surgical precision, lower complication rates, and less chance of hip dislocation. These factors directly impact post-operative care.
Lower Hospital Costs
Robotic surgery typically results in a shorter stay in the hospital with some procedures done on an outpatient basis. Less time spent in the hospital is a direct savings to patients.
Less Recovery Time
Robotic surgery also improves recovery time. A shorter recovery means that patients can return to work sooner than traditional open surgery. This can have a huge impact on the bottom line for the patient.
So, is robotic surgery more expensive? The answer is yes and no. The actual monetary cost of the procedure itself may be higher, but the difference in post-operative care, hospital costs, and time out of work may lead to great savings in the long run. Depending on your location, seeking out robotic assisted surgery may be a factor as well. Only a few centers around the country have the MAKO Surgical Robot that we use at American Hip Institute.
Robotic surgery is not for everyone. Individuals are unique not only in bone structure or condition, but also in their situation and desired outcomes. We can help you talk through your diagnosis and treatment plan to determine what course of action is best for you as an individual.
Dr. Benjamin Domb, Founder and Medical Director at American Hip Institute, is an orthopedic surgeon specializing in Sports Medicine and Hip Arthroscopy. Dr. Domb is rated amongst the Top Doctors in the USA by the NY Times, US News & World Report, and Castle Connelly.