Dr. Benjamin Domb Call San Francisco Warriors' 1st Round Draft Pick Damian Jones 'Outstanding Individual'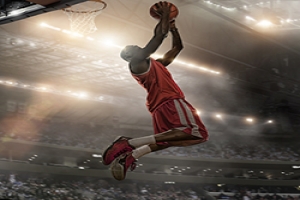 No one can claim to know the exact recovery timeline for 7-foot center Damian Jones, but the renowned doctor who performed the pectoral surgery is positive about some things when it comes to the Warriors' first-round pick.
"Damian is an outstanding individual, and it has been my pleasure to treat him as a patient," said Dr. Benjamin Domb, an orthopedic surgeon and team physician to the WNBA's Chicago Sky. "He is charming and polite, and possesses an intellect that is as impressive as his physique.