Press Releases and Announcements
Congratulations to Markus Bailey of the Cincinnati Bengals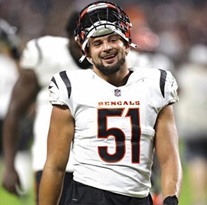 Congratulations to Markus Bailey of the Cincinnati Bengals on hip Super Bowl appearance! Proud to have you as a patient at American Hip Institute, and proud of your recovery!
Orthopedics Today interviews Dr. Benjamin Domb on new study from American Hip Institute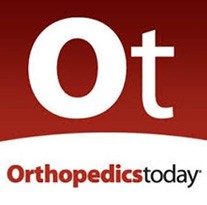 Orthopedics Today interviews Dr. Benjamin Domb on new study from American Hip Institute on role of PT vs. hip arthroscopy for labral tears in the hip
American Hip Institute providers will begin seeing patients at our newest location in Wheaton starting May 9th.
Welcome to Dr. Mark F. Schinsky as he joins the American Hip Institute specialist team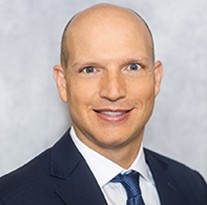 Welcome to Dr. Mark F. Schinsky as he joins the American Hip Institute specialist team. Dr. Schinsky is a fellowship-trained, board-certified orthopedic surgeon with specialties in Adult Reconstructive Orthopaedic Surgery, Hip and Knee Replacement Surgery, and Orthopaedic Surgery. He received his medical degree from Columbia University, College of Physicians & Surgeons, in New York and trained at the most prestigious Orthopaedic training programs including Barnes-Jewish Hospital at Washington University in St. Louis and RUSH University in Chicago.
He has extensive experience in practice and has performed thousands of hip and knee replacements. He specializes in minimally invasive, complex primary, and revision adult total joint replacement surgery using the latest technology on patients from Chicagoland and across the country who travel for his skill and expertise.
Dr. Schinsky has helped to design several novel orthopaedic implants and continues to travel nationally and internationally to educate and train other orthopaedic surgeons on the latest total joint replacement techniques, implants, and surgical procedures.
Dr. Mark Schinsky and his trusted team of health care professionals are committed to providing you the very best orthopaedic care to meet your unique needs.
Entrepreneur Of The Year 2021 Midwest Award Winner
Congratulations to the clinicians, researchers, leadership, and staff of the American Hip Institute. Your dedication to excellence has helped immeasurably to alleviate human suffering.
QUALITY OF LIFE FOR PATIENTS IMPROVES WITH DIRECT ANTERIOR APPROACH
Study by American Hip Institute
Des Plaines, Ill. (December 2019) – A recent study conducted by the American Hip Institute & Orthopedic Specialists & Orthopedic Specialists (AHI), the nation's leader in innovative treatment options for the hip, has proven the superiority of the direct anterior approach (DAA) compared to the more common posterior approach (PA) for total hip arthroplasty (THA), or hip replacements. Both the DAA and PA groups reported favorable outcomes at the end of the two-year follow up. However, the DAA group's quality of life measurably surpassed that of the PA group. Patients in the DAA group felt better sooner and physically recovered faster as a direct result of this minimally invasive method of surgery that prioritizes rapid return to function. While the short-term benefits of the DAA have been proven, there is still research to be done on the long-term benefits; something AHI hopes to study in years to come.
Hip workshop @Asweatlife led by Dr. Benjamin Domb, Director of American Hip Institute & Orthopedic Specialists
February 11, 2019
Dr. Benjamin Domb Announces the Opening of the American Hip Institute & Orthopedic Specialists
Chicago O'Hare Clinic
Setting a new standard for medical specialization, the American Hip Institute & Orthopedic Specialists (AHI) is the first clinic in the nation dedicated exclusively to cutting edge, minimally-invasive treatment of the sports injuries and arthritis of the hip. Dr. Benjamin Domb, Founder of AHI, leads a team of expert hip surgeons at the new state-of-the art facility. Dr. Domb also continues to serve as Chair of the AHI Research Foundation, a charitable organization devoted to medical research and education.
"The American Hip Institute & Orthopedic Specialists is committed to being a resource for patients from across the nation with hip pain, and for the orthopedic surgeons that treat them. Through research, education, and collaborative treatment of complex cases, together we can help patients heal their hip problems" said Dr. Domb, who is internationally known for his surgical skill and his treatment of high-profile professional athletes.
The surgeons at AHI have performed over 10,000 hip surgeries, emerging as leaders and educators in Hip Arthroscopy, Robotics, Minimally Invasive Surgery, and Stem Cell treatments. The AHI Hip Arthroscopy procedure developed by Dr. Domb led to a 97% reduction in complications from entry into the joint. The published success rates of their technique have set the global standard for treatment of labral tears and hip impingement. Dr. Domb and AHI were the first in the nation to perform outpatient Robotic Hip Replacement. Their Robotic Replacement technique led to a 94% reduction in errors in implantation.
AHI doctors have treated numerous professional athletes from the NFL, MLB, NBA, and WNBA, Olympians, and Division I athletes. The AHI team takes pride in caring for each patient like a professional athlete, using their unique procedures to restore patients to top-level performance.
"I hope that my passion for advancing the field of Hip Arthroscopy will contribute to AHI's mission to provide highly specialized care. It has been a privilege to serve for over a decade alongside my surgeon colleagues at Hinsdale Orthopedics. In this next phase, I look forward to working with the talented team of surgeons and researchers at AHI as we continue to innovate cutting edge procedures, and to collaborate with surgeons across the country to make the AHI procedures available to the public."